Each year, a conference is held in New York City celebrating entrepreneurship with presentations from exciting business leaders from around the globe. With the theme of "Eclectic Convergence", I built a website with exuberant color, movement, and converging shapes.
Content scrolls over a fixed background video and beneath the top header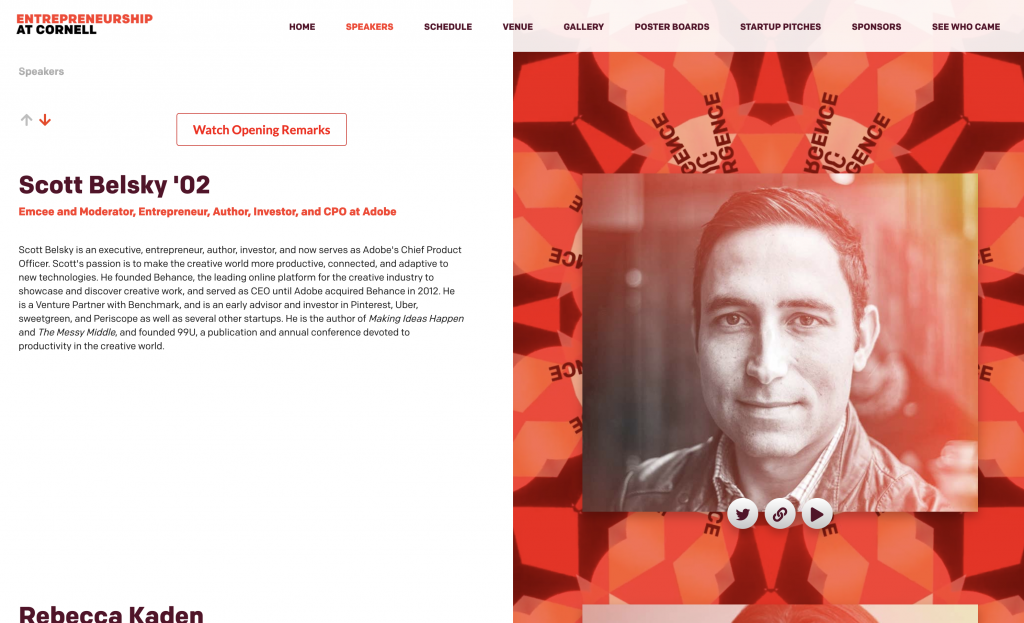 The impressive venue, at the Times Center, gets a simpler fixed height treatment.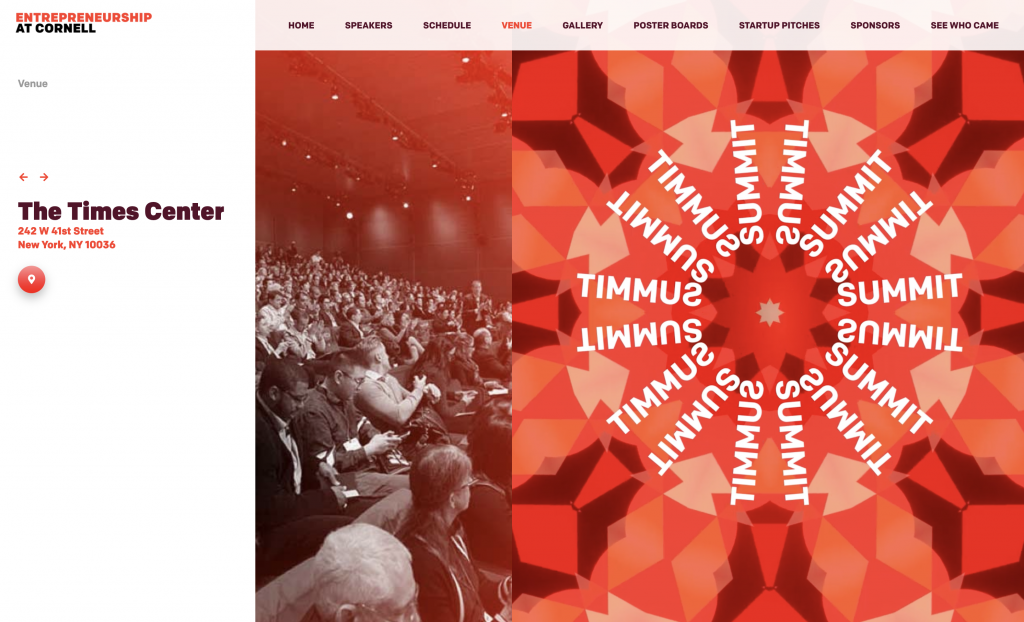 The schedule page makes use of a bold type treatment and offset, overlapping content.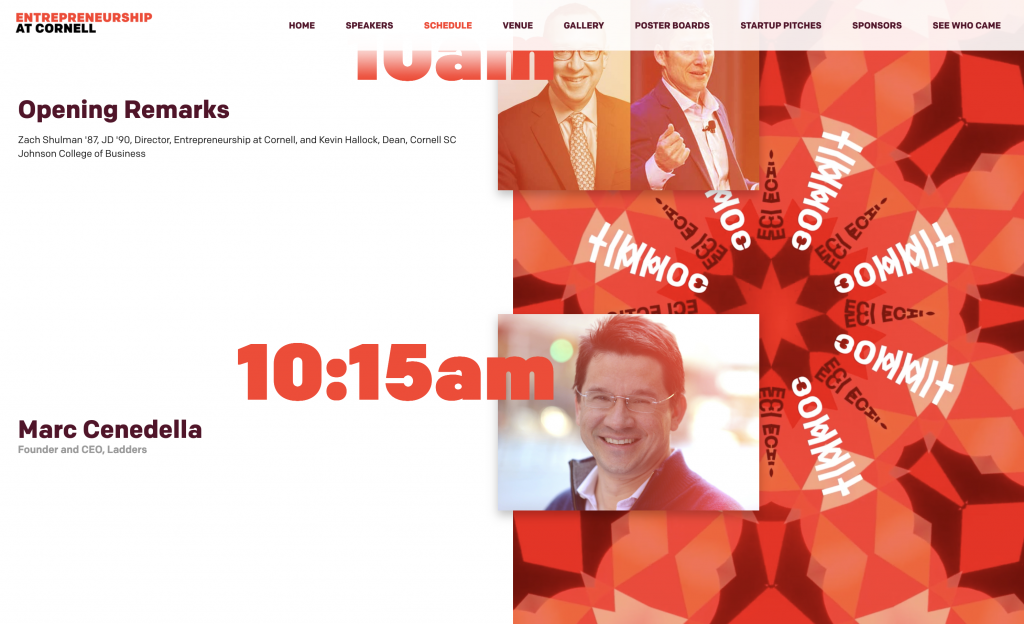 At smaller, mobile sizes the video background is replaced by a still image so it is less overwhelming, but transparencies and overlapping content are still in play, with a fixed header for easy navigation.
See the website at http://summit.eship.cornell.edu/2019/